VYRE Film Festival features 6 Educational and Informative Sessions, Live Music shows, New Comedy talent and an exclusive Awards Gala that will build the NEXT GENERATION of Film & TV Content Creators.
Join us for an unforgettable film industry extravaganza at the VYRE Film Festival 2023! Get ready to immerse yourself in the glitz and glamour of Hollywood, Los Angeles, CA, USA. This in-person event will showcase some of the best and most creative filmmakers in the world of cinema.
Experience the magic of the silver screen as we celebrate the art of storytelling through film. From thought-provoking documentaries to gripping dramas and heartwarming comedies, there's something for everyone.
Indulge in the excitement of rubbing shoulders with renowned directors, actors, and industry professionals. Immerse yourself in the vibrant atmosphere as you network with fellow film enthusiasts and discover new talents.
Whether you're a devoted cinephile or simply looking for a memorable night out, the VYRE Film Festival 2023 promises to be an event like no other. Don't miss your chance to be a part of this extraordinary celebration of cinema!
VFF is where you DISCOVER new ideas and LEARN new methods to INNOVATE into reality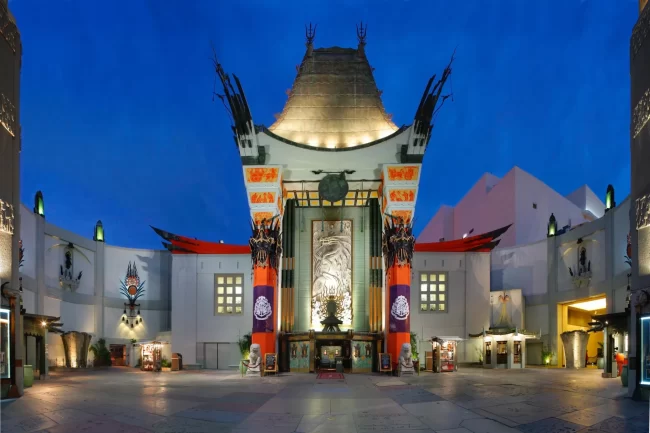 Movie Screenings At The Chinese Man Theater
VFF Voting Committee will select nominees from each category to be showcased during the festival. Winners will be chosen by a combination of attendee's votes and the committee. All winners will have an option to obtain global distribution, marketing, and possibly production support.
VFF4 films will be displayed at the Chinese  Man Theater over the course of 3 days starting Nov. 9th, 2023
Writers & Casting Panel
Learn from the creative mix of successful Writers & Casting directors that have a history of pushing the narrative.
Thur., Nov. 9, 2023
Understanding Sync Licensing
Learn how to get your music synced with today's hottest tv shows, and movies.
Thur., Nov. 9, 2023
Monetizing Content
Everyone wants to make money from their story. Learn from experts who monetize content.
Thur., Nov. 9, 2023
Editors Eye
There are always new methods of editing and scoring film & TV. Our panel of editors will be going over new methods and why they did edits in highlighted films.
Fri, Nov. 10, 2023
Directors Uncensored
Get a uncensored lesson on the good and bad about being a director and how to look for solutions for any situation.
Fri., Nov. 10, 2023
Pitching Your Story
Learn from the people who make the decisions of how they want to be pitched, & what is needed to close the deal.
Fri., Nov. 10, 2023
Innovation of Film: AI & Web3
Understand where the film & TV industry is going with the change of technology and new ways to distribute
Sat., Nov. 11, 2023
Keynote Speakers
Learn from experts on how to create one of the biggest TV shows in the U.S. and how they kept it going for years.
Sat., Nov. 11, 2023
Opening Night Live
Opening night with a VYRE Live concert in the middle of Hollywood & Highland with your favorite artists of today & tomorrow.
Wed., Nov. 8, 2023 | 6 PM
Meet The Creators
After the grand opening concert produced by VYRE Live will be an exclusive meet and greet of content creators' mixture.
Wed., Nov. 8, 2023 | 8 PM
Casting & Writer's Lounge
Attendees will be able to enjoy an evening celebrating the work and direction from directors and casting companies in the industry that fuel visual ideas to go.
Thur., Nov. 9, 2023 | 8 PM
Directors Lounge
Celebrating our Independent Directors, we will be honoring key directors and the hard work they have done. Attendees will be able to mix & mingle with independent directors that are taking their place in entertainment as leaders in their lane.
Thur., Nov. 10, 2023 | 8 PM
Give Me Humor? Showcase
VYRE's comedy channel Unnecessary Humor presents its first Standup Comedy Showcase to pick 3 comedians to place in original content and 1 comedian a chance to have their own Comedy Special.
Sat., Nov. 11, 2023 | 8 PM
Executive Dinner
VYRE's Executive Dinner is a private experience that celebrates executives in the industry for taking the risk in building bridges for visual ideas to reach the rest of the world.
Sat., Nov. 11, 2023 | 8 PM
VFF Awards Gala After Party
It's a night of celebration and surprises after the gala with the winners of VFF4.
Sun., Nov. 12, 2023
Sundance Collab: Advisor Studio Series 
Candid advice and insights from industry experts into their specific areas of craft.
Sundance Collab: Advisor Studio Series 
Candid advice and insights from industry experts into their specific areas of craft.
The first ground breaking session, will be with the Keynote speaker Dale Anthony Resteghini. He is better known as Rage, and he has directed hundreds of videos from many popular super-stars, as well as up and coming emerging acts that are part of a particular brand marketplace. As a director, Rage has become on the of the industries most prolific producers of acts that encompass a broad range of works of art. During his keynote address to Vyre Network and its platform participants, Rage will discuss what it entails to become one of the industries most successful directors. He will be sharing industry information and he will delve into the in-depth world of just exactly what it takes to become a part of the music and video industry. From there, he will then explore further what it to takes to be successful. Rage has a world of knowledge, and vast experience that he will share with the platform; including steps and business practices that are necessary to achieve success in the competitive and aggressive world of the film and music video industry.
Utah residents can enjoy free screenings, ticket discounts, and more
As part of our Local Lens program for the 2023 Festival, we are offering Utah residents and Festival attendees more flexibility than ever before in ways to participate in free community screenings, as well as discounted ticket options for locals.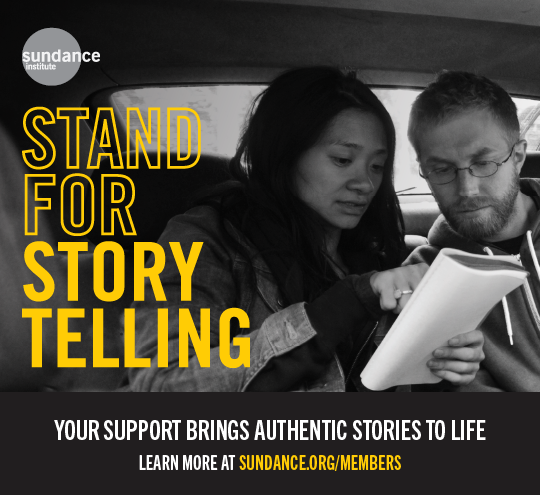 About The Sundance Institute
Founded by Robert Redford in 1981 with the mission of fostering new voices in American storytelling, the nonprofit Sundance Institute is a champion and curator of stories for the stage and screen. Today, our staff of 180 employees works year-round to offer 25 residential labs, grants exceeding $3 million, and ongoing mentorships that support more than 900 artists each year. Each January, the Sundance Film Festival brings artists and audiences together for the premieres of groundbreaking work, and year-round, the Institute hosts a variety of public programs to amplify original voices, inspire new ideas, and rally our community in support of independent storytelling.