VFF 2023
The Vyre Film Festival is one of the most vibrant and alluring festivals to be a part of in the world of documentary and dramatic features, engaging series, short films and other various episodic content that engages the mainstream public and wows the overall general streaming public. Vyre is a company that promotes progressive filmmakers, their various projects, and often serve those that don't necessarily have access to appropriate distribution and accessibility of fair and equal promotion of production.
At Vyre Network it is of the utmost importance to have an environment that supports and mentors those in the music and video industry. The organization relies heavily on social media to promote events, television shows, musical artists and much more.
2023 Vyre Network Sessions
Session #1
Keynote Speaker: Dale "Rage" Resteghini
Date: February 11, 2023
Time: 02:30 PST
Stay Tuned for this famed industry mogul who will be providing his expertise in the field of the music and video industry for participants. Rage has become on the of the industries most prolific producers of acts that encompass a broad range of works of art. This session will be filling up quickly so please make sure you secure a spot at your earliest convenience. It will be conducted for up to 1 hour with an extensive Q&A session to follow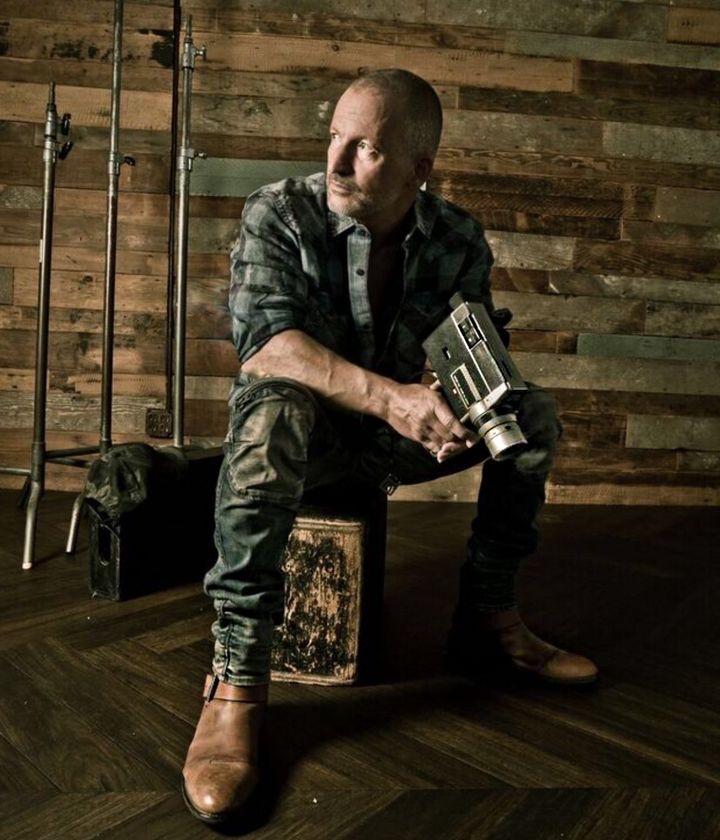 The first ground breaking session, will be with the Keynote speaker Dale Anthony Resteghini. He is better known as Rage, and he has directed hundreds of videos from many popular super-stars, as well as up and coming emerging acts that are part of a particular brand marketplace. As a director, Rage has become on the of the industries most prolific producers of acts that encompass a broad range of works of art. During his keynote address to Vyre Network and its platform participants, Rage will discuss what it entails to become one of the industries most successful directors. He will be sharing industry information and he will delve into the in-depth world of just exactly what it takes to become a part of the music and video industry. From there, he will then explore further what it to takes to be successful. Rage has a world of knowledge, and vast experience that he will share with the platform; including steps and business practices that are necessary to achieve success in the competitive and aggressive world of the film and music video industry.
2023 Vyre Network Film Festival
Vyre Network is a global digital distribution platform service that provides live-stream entertainment and one of the main focal points in that endeavor is to also provide guidance to those seeking success in the field. The Vyre Film Festival is important to continue to foster and further the careers of the participants. The main focus of the Vyre Film Festival is to highlight the excellent works of the individuals that have produced outstanding works in the industry in both the dramatic and documentary divisions. The awards ceremony is of the utmost importance to Vyre, and we take pride in making sure that our participants are equitably rewarded and recognized for their excellence. Winning this type of award is a life changing moment for our participants; many of whom would never have the opportunity to be heard or noticed in this venue. Vyre Network is proud to provide such a strong, successful platform for these participants to be heard and rewarded.
With that said, Vyre Network will be hosting six different sessions with panel speakers that will discuss very important topic to Vyre and out network participants. These very important topics will include delving into the mind of the keynote speakers , while also tapping into the mind of the various directors of our famed productions. We will also provide a workshop that includes understanding the very important information that editors provide to the whole process. In addition, there will be a series that includes a "writers room" where participants can share in the many secrets and hacks many famed artists use to achieve success. Finally, and often the most important part of any program, is the information on financing. This is often the most daunting part of expressing your creative mind and one that Vyre Network does not want you to stress over. We are here to help make the entire process run smoothly.
IMPORTANT
FESTIVAL UPDATE
2023 Vyre Network Film Festival Update
Despite ambitious protocols, the Omicron variant with its unexpectedly high transmissibility rates is pushing the limits of health safety, travel and other infrastructures. Thus, Vyre Network Film Festival will be moving online.
About Vyre Network:
Vyre Network uses a live streaming process to broadcast events to audiences on many different social media platforms. Vyre Network is home to a global digital distribution multi- platform service and is now offering through the 2023 Vyre Network Film Festival Sessions that has multiple sessions for participants to better understand what the Vyre Network digital platform provides. This series will complement the various other digital streaming projects that have continued to deliver success for Vyre Network.